Producteur de "Turbo kids", "Housebound" et créateur de la franchise "ABC's of death", Ant Timpson passe derrière la caméra pour les besoins de "Come to daddy", son première essai en tant que réalisateur. L'histoire est la suivante : Norval, ancien alcoolique vivant avec sa mère, reçoit une lettre de son père l'invitant à lui rendre visite après des décennies de séparation. Mais à son arrivée, quelque chose ne tourne pas rond.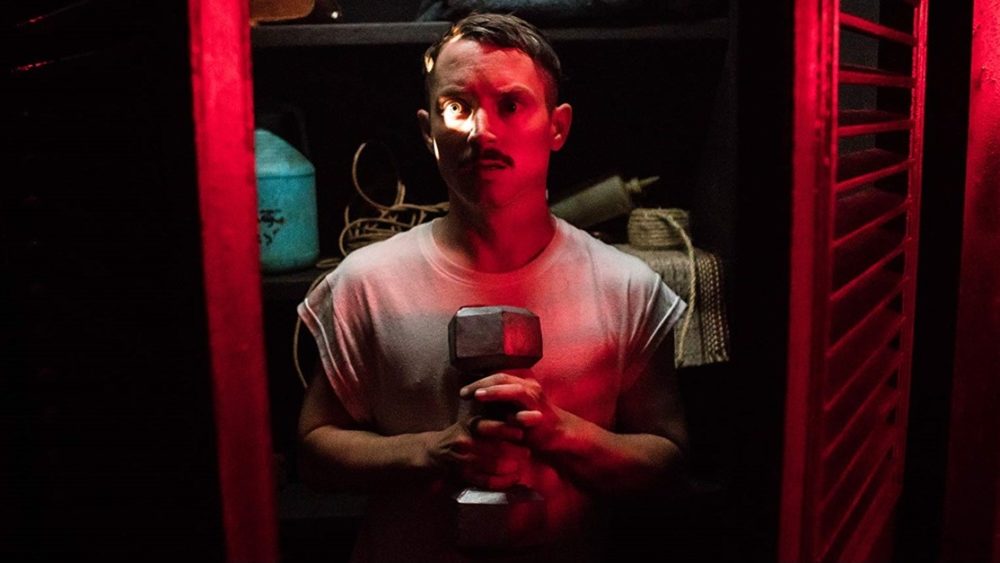 Avec au casting Elijah Wood, Stephen McHattie ( "Pontypool3, "Mother!"), et Martin Donovan ("Aftermarth", "Ant-ma"n), écrit par Toby Harvard (The Greasy Strangler), Come to daddy est décrit comme une réconciliation entre un père et son fils qui devient brusquement un mélange de thriller et de comédie gore aux rebondissements très imprévisibles.
Présenté dans plusieurs festival à travers le monde, il a remporté en Juillet dernier le prix de la jeunesse au NIFFF. Aucune date Française n'est annoncée pour le moment, pour le découvrir il faudra se rendre a l'Etrange Festival ou au FEFFS au mois de Septembre.