Ca commence aujourd'hui ! Quels seront les temps forts du Festival de Gérardmer cuvée 2017 ? La 24e édition débutera par un gros morceau avec la projection en ouverture et en compétition du nouveau thriller de M.Night Shyamalan, Split. Parmi les autres prétendants au Grand Prix, on surveillera notamment le Britannique The Girl with All the Gifts de Colm McCarthy, un film de SF avec Glenn Close et Gemma Arterton. Autre gros buzz, le film fantastique Under the Shadow du Britannique d'origine iranienne Babak Anvari, qui raconte une histoire de lieux hantés durant la guerre entre l'Iran et l'Irak, dans les années 80.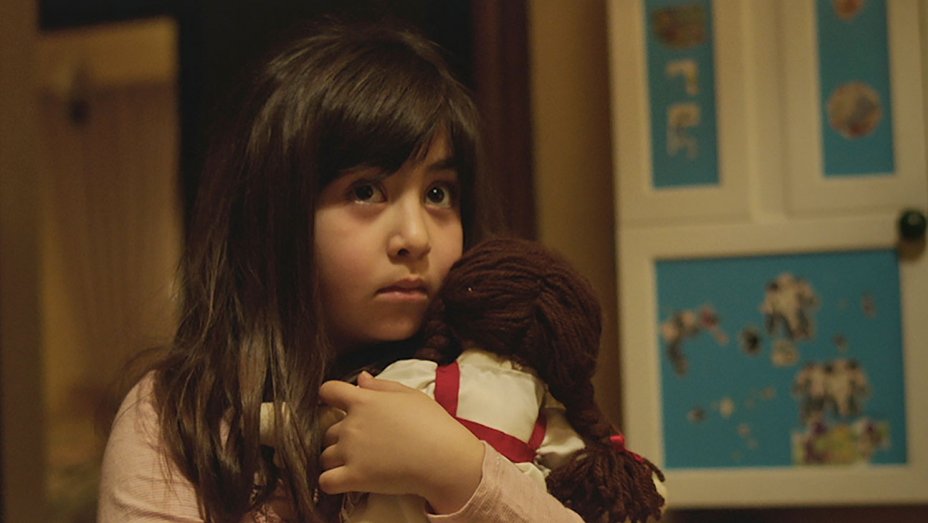 Remarqué avec les très singuliers La Secrétaire et Fur, l'Américain Steven Shainberg revient avec Rupture, un thriller qui met en scène la Suédoise Noomi Rapace dans la peau d'une mère célibataire. Après avoir enchanté Gérardmer avec son Trollhunter, le Norvégien Andre Ovredal a tourné le thriller horrifique The Autopsy of Jane Doe, avec Brian Cox et Emile Hirsch jouant un père et son fils qui travaillent ensemble à la morgue.
Parmi les films plus farceurs, citons ">Clown de Jon Watts, remarqué avec le sympathique thriller Cop Car. Ce film produit par Eli Roth raconte l'histoire d'un clown particulièrement creepy. Orgueil et préjugés et zombies de Burr Steers, adapté du best-seller parodique de Seth Grahame-Smith, a son pitch dans le titre. On l'appelle Jeeg Robot de Gabriele Mainetti est un film de super-héros italien porté par un bon buzz. Enfin, Grave de Julia Ducourneau continue sa tournée des festivals qui jusqu'ici a été couronnée de succès.
L'un des événements hors compétition devrait être la projection du Secret de la chambre noire, le nouveau long métrage du maître Kiyoshi Kurosawa auquel un hommage spécial sera réservé. Ce mystère fantomatique a été tourné en France, avec Tahar Rahim, Olivier Gourmet et Constance Rousseau.
Remarqués avec le formellement inventif Paranormal Activity 3, Henry Joost & Ariel Schulman signent avec Viral un film d'horreur sur un virus qui a décimé la population et transformé les humains en monstres. Côté France, deux films sont au programme hors compétition: le thriller Sam Was Here de Christoph Deroo (sur un démarcheur qui se heurte à une population hostile dans le désert américain) et le film fantastique Seuls de David Moreau (sur une bande de jeunes qui se retrouvent dans un monde qui semble vidé de toute présence humaine). Le film de possession Incarnate avec Carice van Houten et Aaron Eckhart fera la clôture du festival. Avant cela, parmi les gros morceaux, sera projeté Underworld : Blood Wars de Anna Foerster, nouveau chapitre de la saga fantastique menée par Kate Beckinsale.
Voici le programme complet :
Compétition
Split, M. Night Shyamalan – ouverture
Clown, Jon Watts
Grave, Julia Ducournau
On l'appelle Jeeg Robot, Gabriele Mainetti
Under the Shadow, Babak Anvari
Rupture, Steven Shainberg
The Girl with All the Gifts, Colm McCarthy
Orgueil et préjugés et zombies, Burr Steers
Realive, Mateo Gil
The Autopsy of Jane Doe, Andre Ovredal
Hors compétition
Fear Itself, Charlie Lyne
David Lynch, the Art of Life, Jon Nguyen, Rick Barnes & Olivia Neergaard-Holm
Holidays, Collectif
Sam Was Here, Christophe Deroo
Prevenge, Alice Lowe
Keeper of Darkness, Nick Cheung
Interchange, Dain Iskandar Said
The Void, Steven Kostanski & Jeremy Gillespie
Viral, Henry Joost & Ariel Schulman
Underworld: Blood Wars, Anna Foerster
Seuls, David Moreau
Incarnate, Brad Peyton – clôture
Le Secret de la chambre noire, Kiyoshi Kurosawa
Classiques (en version remasterisée)
L'Enfer des zombies, Lucio Fulci
Phantasm, Don Coscarelli
Phantasm II, Don Coscarelli
La Nuit décalée
The Lure, Agnieszka Smoczynska
Terra Formars, Takashi Miike
Hommage à Kiyoshi Kurosawa
Charisma
Séance
Kaïro
Loft
Retribution
Real
Vers l'autre rive
Courts métrages
Limbo de Konstantina Kotzamani
Le Plan de Pierre Teulieres
Marée basse d'Adrien Jeannot
Margaux des Films de la Mouche aka Joséphine Hopkins, Rémy Barbe & Joseph Bouquin
Please Love Me Forever de Holy Fatma
Le jury compétition
Jean-Paul Rouve – président
Louis Leterrier
Olivier Baroux
Hervé Hadmar
Marc Herpoux
Olivier Coursier
Simon Buret
Audrey Fleurot
Florence Loiret Caille
Le jury courts métrages
Xavier Palud – président
Thomas Salvador
Nicolas Bary
Constance Rousseau
Swann Arlaud